Sponsored Links

This Free Canadian Sample is technically meant for young children.
But if you are the type to remain young at heart (perhaps even beyond sanity or social acceptance), you might also want to participate in this free sample.
The articles are not as elementary as you might expect from this kids magazine. But please don't fight your offspring in a bid for who gets to read it first.
With this Canada sample, Junior will get to participate in cute little contests, learn about technology, and be informed about upcoming toy releases and the like.
And if, by chance, this free sample happens to strike a chord with your mini-self, you might be able to inspire others with the amount of lego-love you've developed together.
Take this man, for example.
Name? James May.
Famous for? Building a real house made entirely of Lego.
He's been covered on several news channels, and people from all over this biatch (ie the world) have gone to see him and his house.
And to think, this could be your fame and fortune with a little help from this free Canadian sample.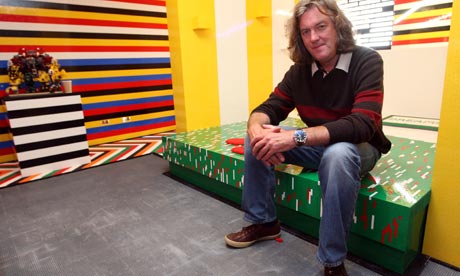 The Free Canadian Sample: Click here to receive 5 issues a year, for 2 years!
**Thanks to Musicnut for the elbow nudge!